Skip to Content
Simplify Your Marketing Strategy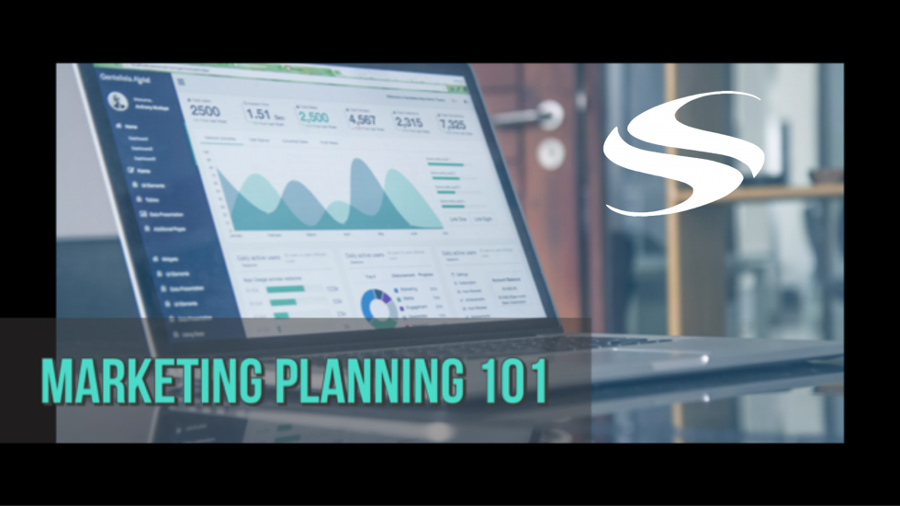 Overwhelmed With Too Many Marketing Strategies to Choose From?
Social Media Marketing, Content Marketing, Influencer Marketing, SEO Strategy, PR Strategy…., and the List Just Keeps Going. It's No Wonder You Can Be Overwhelmed as a Business Owner on Exactly What to Do When to Do It, or if It's Even Going to Work.
It's no secret that marketing is hard work. It takes time to build a brand identity. It takes some trial and error to really "hone in" on your target audience and it takes consistency to see sustainable growth for the long haul.
There is no one-size-fits-all when it comes to marketing your business. Anyone that tries to tell you this is probably only talking about a "niche" type marketing system and there are plenty of examples of those things working under the right conditions.
However, the reality is that when it comes to a marketing plan it has more to do with pinpointing your audience, understanding how to market to that audience and what strategies to employ. Oh and let's not forget understanding your brand, knowing your current data including what products or services you're selling, profit and losses, the current budget you have to work with…all of these things must be taken into account.
We're going to pinpoint a few things you can do that will help to clear the clutter and decide on a marketing strategy for your business that will prove to be successful for the long haul.
Remember that your marketing plan is the "roadmap" to follow and its specific strategy should coincide with your business plan which leads us to point one!
Write a Solid Business Plan!
What is a business plan? According to the Shopify Blog and Desirae Odjick, a business plan "can help you clarify your strategy, identify potential roadblocks, decide what you'll need in the way of resources, and evaluate the viability of your idea or your growth plans before you start a business."
For more detailed steps on how to develop a plan for your business and even a downloadable worksheet to use, get the full article here.
Without a strategically defined business plan, marketing will be a bit more like "shooting in the dark" or throwing things at a target you can't see, haven't defined, and wastes a good bit of money, time, and energy!
Don't do yourself that disservice! Make sure you start with a well-thought-out business plan and objectives that are researched and written. Once that's complete, you'll be ready to decide what kind of marketing strategies to employ. At the end of the day, if your marketing strategies don't lead to a tangible ROI… aka clients and revenue, it's time to re-evaluate. It may not be the marketing plan, but more so the business plan that needs some revision.
Research and Gather the Data!
Before you lay out a strategy of where to go, you'll need to know where you've been. If we use the road map analogy, you have to know your starting point to then plan the route to your destination.
What kind of data is helpful when putting together your marketing plans and strategies?
Here's a quick list:
Financial Reports (Profits and Losses, Current year's sales projection, Current marketing budget)
Products and Services with their targeted market
Competitors and Customers- Who are they? What are the demographics?
Market trends and possible roadblocks to overcome to reach your target market
Once you have a business plan and some supportive data to inform your marketing strategy, then you're in a much better position to design a marketing plan that fits all of those conditions you've laid out in your business plan and research.
Write Your Marketing Plan and Be Consistent!
Let your business plan and all your data inform the steps you'll take with your marketing strategies. You may have different marketing strategies for different products or services, but they will all point back to the overall business plan.
Remember that your marketing plan is made up of all of the strategies or the "how-to's" you're going to utilize to drive sales and increase or expand your customer base.
Here's a blog post that was written by Clifford Chi and posted on Hubspot.com on how to create different kinds of marketing plans and some great templates you should check out!
Whatever you do, be consistent! As we said in the beginning, Marketing is hard work and it takes time to learn how to market your business in an ever-changing marketplace. Realize that being consistent with 2 strategies is better than being sporadic and inconsistent with 5 strategies. Even if those strategies are well thought out and backed up by plenty of data if you aren't consistent it won't matter.
At Stramel PR, We Are Dedicated to Your Success as a Business and We're Here for Guidance and Coaching When It Comes to the Development and Implementation of Your Marketing Plan.
Let Us Help! Schedule a Call Today!